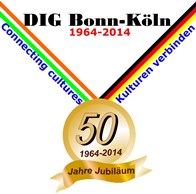 Über DIG-Bonn
Deutsch-Indische Gesellschaft e.V.
Die Deutsch-Indische Gesellschaft e.V. wurde im Jahr 1953 zur Pflege der Beziehungen zwischen Indien und Deutschland gegründet.
Sie stellt mit ihren nunmehr 34 Zweiggesellschaften eine Basis für einen geistigen Dialog mit der deutschen Öffentlichkeit über Kultur, Religionen, Wirtschaft und Politik sowie der Entwicklung Indiens in Vergangenheit und Gegenwart mit seinen zukunftsträchtigen Technologien dar.
Die Zweiggesellschaft Bonn-Köln (DIG Bonn-Köln) wurde im Jahr 1964 mit dem Ziel gegründet, die deutsch-indischen Beziehungen zu fördern und den kulturellen Dialog zu pflegen. Sie sieht sich dabei als Mittler zwischen den Kulturen und versteht sich als ein Forum der Information, des Gedankenaustauschs und der Kontakte zwischen den Menschen, die die politischen, gesellschaftlichen, wirtschaftlichen und wissenschaftlichen Entwicklungen Indiens interessiert verfolgen und fasziniert sind von der reichen Kultur, den vielfältigen Religionen und philosophischen Traditionen des Subkontinents.
Die DIG Bonn-Köln verfolgt diese Ziele, indem sie alljährlich Veranstaltungen organisiert und Aktionen unterstützt, die der Öffentlichkeit die Tradition Indiens, die Kultur, politische und wirtschaftliche Geschehnisse und gesellschaftliche Realitäten näher bringt und verständlich macht. Schwerpunkte sind neben kulturellen Veranstaltungen Vorträge und Seminare, die sich mit aktuellen politischen Entwicklungen, sozialen und wirtschaftlichen Fragen, aber auch Religion, Philosophie und Kultur beschäftigen.
Zu den Aktivitäten gehören Aufführungen bedeutender indischer Ensembles, Künstler und Referenten, wodurch wir zum deutsch-indischen Kulturaustausch in der Region beitragen.
So haben im Laufe der Zeit zahlreiche namhafte Persönlichkeiten aus Wissenschaft, Kultur und Politik, Musiker und Tänzer/innen den Weg nach Bonn / Köln gefunden.
Freundschaftlichen Kontakten dienen regelmäßig monatliche Treffen, aber auch gemeinsames Begehen wichtiger Festtage, z.B.
1. Republic Day"
2. Unabhängigkeitstages Indiens.
3. Sitar Abend
4. Soul of Sufi
5. Vorträge
6. Theater 
About the Indo-German Society (Bonn)
The Indo-German Society was founded in 1953 to cultivate relations between India and Germany. It wants to bring the culture and religions of the subcontinent closer to the German public, as well as to the political structures and economic-social potentials and problems of India past and present, while preserving the great traditions of the Relations between the two peoples. This includes caring for cohabitation with people of Indian descent in Germany.
Today, the Society sees itself as a "social intermediary organization," which aims to promote relations between Germany and India through activities in society, events, publications, influence on relevant elites as well as Through contacts with similar organizations, elites and groups in the partner country. The German-Indian Society supports and coordinates the activities of its branches, organizes events with important Indian ensembles and mediates speakers and artists
We cooperate with authorities and non-governmental organizations of both countries in promoting humanitarian, cultural, economic and technical cooperation. She also maintains relationships with the Indo-German Societies in India. In these tasks, the company is represented by a board of directors, which is elected every three years by the delegates of the branch companies. The Advisory Board, which includes eminent experts, advises and supports the Board of Management and branch companies on cultural, scientific, economic and organisational issues. A federal office in Stuttgart is located for the company's day-to-day operations. It supports branch companies, does public relations work and works with business associations and organisations. At the beginning of 2002, the DIG Foundation was established. The foundation's goal is to meet the tasks and goals of the German-Indian society.
The company, headquartered in Stuttgart, currently has 34 branches with around 3,500 members across Germany. On the occasion of the annual Annual General Meeting, a meeting of delegates from all branches companies will take place. Experiences are exchanged, plans for the future are discussed and important decisions are prepared.
Depending on the composition of their members, the individual branch companies organise lectures and seminars on topics from all walks of life in India and organise Indian dance and music performances. They maintain personal contacts during meetings, excursions and celebrations of Indian festivals as well as in cooperation with Indian clubs in Germany.
1. Republic Day
2. Independence Day of India.
3. Sitar Evenings
4. Soul of Sufi
5. Lectures
6. Drama
Das neues Team
Ehren Vorsitzende
Dr. Ute Minke-Koenig (Diplomat)


Dr. Ira Stubbe-Diarra
Vorsitzende
email:stubbe.diarra@dig-bonn.org
Vorsitzende
Frau Dr. Ira Stubbe-Diarra
Indologin
Leiterin  der Hebo-Schule, Bonn
Sie war Geschäftsführerin der DIG Bonn-Köln bis Jahr 2010

Motivation:
Dr. Bernd Basting
Stellvertretender Vorsitzender
email: bernd.basting@dig-bonn.org
Stell. Vorsizender
Herr Dr. Bernd Basting
Indien-Dozent der GIZ - Akademie für Internationale Zusammenarbeit Bonn sowie der  Hanns-Seidel-Stiftung
Motivation: 
Ich bin Indien privat wie beruflich eng verbunden:
Als Dozent der giz-Akademie für Internationale Zusammenarbeit Bonn und interkultureller Coach
bereite ich seit Jahrzehnten deutsche Diplomaten und Fachkräfte auf ihren Dienstort Indien vor,
als Studienreiseleiter führe ich Reisegruppen durch Nord- und Südindien und betreibe Kulturvermittlung
vor Ort  und  als Journalist schreibe ich regelmäßig über das faszinierende Land.
Es Deutschen hier in Bonn bekannt zu machen und die Beziehungen mit den indischen Mitbürgern emotional,
kulturell  und intellektuell zu vertiefen, betrachte ich als meine Mission.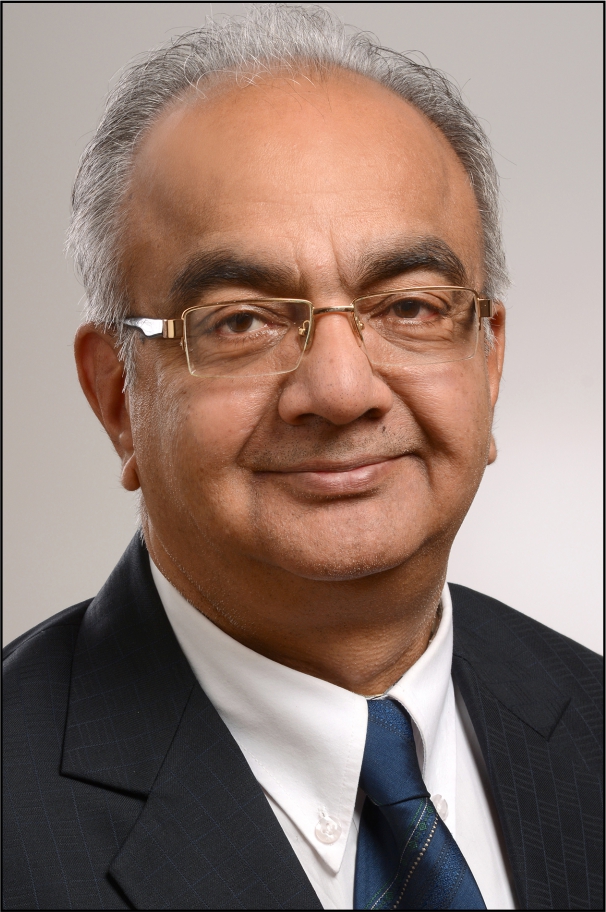 Ranjit Singh Wadhwa
Geschäftsführer & Schatzmeister
email: rswadhwa@dig-bonn.org

Herr Ranjit Singh Wadhwa
IT-Experte / Entrepreneur
Geschäftsführer seit Jahr 2012
Motivation: My motivation joining DIG was in the year 2007, when I was working with Prof. Dr Ernst who himself being physically challenged was very extremely active working for  project for India. He has no roots except love towards India. Working with him for the 60 Years of Independence Pakistan and India in Brückenforum-Bonn as a joint venture with (Kerala Association (abolished now), Deutsche-Indische-Pakistani Forum (abolished now) and Indian Association Bonn (registered in 2011) ). This joint venture got a public of over 1800 guests in Brückenforum-Bonn (capacity 1170 guests). I was then in the process of founding Indian Association Bonn, which was registered in 2011. In 2010 we had a similar event 60 Years of Indian Republic in Stadthalle-Bonn-Bad Godesberg as a joint event with Indian Association Bonn. The doors were shut down when the maximum limit of 900 guests was achieved. My motivation carried since then.
Martina Grziwa
Vorstandsmitglied
email: mgrziwa@dig-bonn.org
Motivation: 
Dr. Amaresh Gupta
1. Kassenprüfer
John Kohli
2. Kassenprüfer